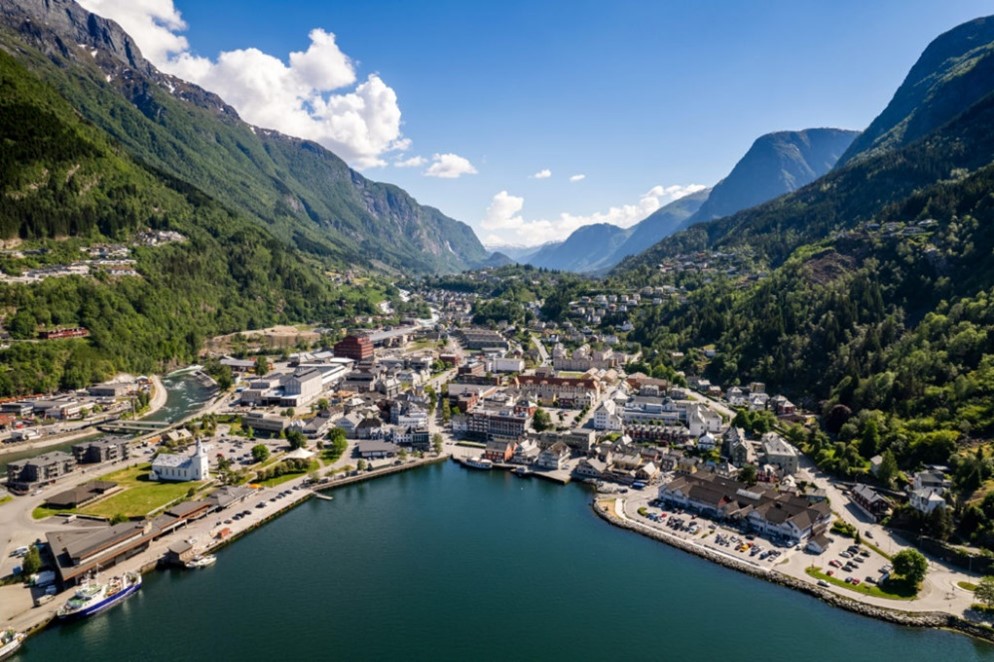 Newsletter – 13.11.2023

13/11/23 WEEKLY NEWSLETTER

HEADLINES
Spanish, Canadian companies working to revive former lead mining hub in southern Spain

Norwegian regulator fines Boliden $450,000 over market manipulation

A man shot two anti-mining protesters in Panama. The already tense demonstrations have just become deadly

The diamond world takes radical steps to stop a pricing plunge

Saudi Arabia's IPI climbs 0.8% in September driven by mining and quarrying

Lynas to withdraw court request to review Malaysia licence conditions

Saudi minister discuss enhancing cooperation in industry, mining sectors with ministers of African countries

Saudi Arabia's next act is supplying the world with EV batteries
Spanish, Canadian companies working to revive former lead mining hub in southern Spain
Spain-based explorer and engineering company INSERSA and its Canadian arm, Kerogen Energy, are exploring a lead deposit in Linares, a former Pb mining hub located in southern Spain.
At the €40-million project which they have dubbed "Nuevo Linares," Kerogen and INSERSA are trying to figure out the quantities and quality of the remaining ore, 30 years after the last-standing mine in the area shut down.
The lack of profitability prompted the closure of the mines in the mid-20th century but there remained some unexploited resources.
Kerogen and INSERSA's studies of the El Cobre-Matacabras-San Juan zone have allowed them to envision a 10-year operation with the capacity to generate 25,000 tonnes of metal per annum.
Nuevo Linarese spans 168 mining grids in the municipalities of Guarromán, Bailén and Linares.
Talking to local media, the firms have expressed optimism following two years of geophysical and geochemical studies, drilling campaigns and analysis of historical information.
The companies noted that their goal is to supply the clean energy and electric vehicle markets.
https://www.mining.com/spanish-canadian-companies-working-to-receive-former-lead-mining-hub-in-southern-spain/

Norwegian regulator fines Boliden $450,000 over market manipulation
The company is expanding the world's most climate effective zinc smelter in Odda, southern Norway.
Norwegian energy market regulator RME on Friday said it had fined Swedish miner Boliden 5 million Norwegian crowns ($450,000) for market manipulation and attempted market manipulation in 2021.
"In very simplified terms, you could say that Boliden has offered a product in the power market that they were unable to deliver," RME Director Tore Langset said in a statement.
According to RME, the mining and smelting group had later increased its offer price to cover up its actions, but the regulator added that it did not believe Boliden had acted with a profit motive.
"The company has violated the prohibition against attempted market manipulation by submitting too high a price when bidding in the regulating power market, for a volume the company was unable to deliver," the RME said.
Boliden's behaviour had reduced the earnings of other players in the Norwegian Manual Frequency Restoration Reserve's (MFRR) regulating power option market (RKOM), according to the RME.
https://www.mining.com/web/norwegian-regulator-fines-boliden-450000-over-market-manipulation/

A man shot two anti-mining protesters in Panama. The already tense demonstrations have just become deadly
Tensions have been running high across Panama for the past three weeks, as groups of protesters have gathered to put the country at a near standstill in retaliation for plans to keep a copper mine open in the heart of a jungle.
Thousands of demonstrators have taken to roads to set up blockades, causing the country to grind to a halt.
The obstructions have led to $80m in daily losses to businesses, according to Panama's association of company executives and schools were forced to close for over a week, Reuters said.
Around 15,000 medical appointments have also been missed since the protests began.
And on Tuesday, the scene turned deadly when an elderly man was caught on camera allegedly fatally shooting two men in full view of witnesses.
The victims, both teachers, were involved in the protests blocking traffic on a highway 55 miles west of Panama City.
https://www.independent.co.uk/news/world/americas/panama-shooting-mining-climate-darlington-b2444834.html

The diamond world takes radical steps to stop a pricing plunge
When the world's most important diamond buyers arrived at De Beers' offices in Botswana late last month, they were presented with a rare offer by their host: the option to buy nothing at all.
De Beers markets its rough diamonds in a series of tightly scripted sales, where handpicked buyers are normally expected to take all their contracted allocations at a price set by De Beers, or face potential penalties in the future. But with prices in free fall around the world, the one-time diamond monopoly has been forced to allow more and more flexibility, finally removing the restrictions altogether.
The concessions are the latest in a series of increasingly desperate moves across the industry to stem this year's plunge in diamond prices, after slowing consumer demand left buyers stuck with swelling inventories. De Beers's great rival, Russian miner Alrosa PJSC, already canceled all its sales for two months, while the market in India — the dominant cutting and trading center — had self imposed a halt on imports.
At the recent De Beers sale, its buyers, mostly from India and Antwerp, seized on the unusual flexibility, between them buying just $80 million of uncut gems. Normally De Beers would have expected to shift between $400 million and $500 million at such a sale. Outside of the early days of the pandemic — when sales were halted altogether — the company has not sold so few gems since it started making the results public in 2016.
https://www.mining.com/web/the-diamond-world-takes-radical-steps-to-stop-a-pricing-plunge/

Saudi Arabia's IPI climbs 0.8% in September driven by mining and quarrying
RIYADH: Saudi Arabia's Industrial Production Index rose by 0.8 percent in September compared to August, primarily driven by a slight increase in mining and quarrying activities, official data showed.
According to the data released by the General Authority for Statistics, mining and quarrying activities registered a monthly increase of 0.6 percent in September.
The manufacturing sector and electricity and gas supplies industries increased by 1 percent each during the same period.
The report, however, added that the Kingdom's IPI decreased by 11 percent in September compared to the same month last year.
"Although the activity of the manufacturing industry and the activity of electricity and gas supply continued to rise, the decline in the mining and quarrying activity led to the decrease in the general index, given its high weight in the index," said GASTAT in the report.
GASTAT added that mining and quarrying activities decreased by 18.7 percent in September, compared to the same month of the previous year, as the Kingdom decreased its oil output, aligned with the decision of the Organization of the Petroleum Exporting Countries.
https://www.arabnews.com/node/2405861/business-economy

Lynas to withdraw court request to review Malaysia licence conditions
The Lynas Advance Material Plant (LAMP) in Malaysia.
Australia's Lynas Rare Earths intends to withdraw its application for a judicial review of its operating licence conditions in Malaysia, a Malaysian government lawyer said on Wednesday.
Lynas earlier this year approached a Malaysian court to review its licence to operate in the Southeast Asian country after the government barred it from importing and processing lanthanide concentrate from January 2024 due to concerns of radiation from cracking and leaching operations.
However, the government last month said it will allow Lynas to import raw materials containing natural radioactive material and process rare earths until March 2026 provided the miner carries out thorium extraction to remove radioactive waste.
The court will decide on Lynas's application to withdraw its case on Nov. 14, senior federal counsel Sallehudin Md Ali told Reuters.
Lynas did not immediately respond to requests for comment.
Lynas has been operating in the central Malaysian state of Pahang since 2012. Its share price jumped last month after the government allowed its flagship local refinery to continue operating.
https://www.mining.com/web/lynas-to-withdraw-court-request-to-review-malaysia-licence-conditions/

Saudi minister discuss enhancing cooperation in industry, mining sectors with ministers of African countries
RIYADH — Minister of Industry and Mineral Resources Bandar Al Khorayef discussed ways of enhancing cooperation in the industry and mining sectors between Saudi Arabia and the African countries participating in the Saudi-African Summit.
This has been carried out by Al Khorayef while holding bilateral meetings with a number of ministers of African countries participating in the summit which was held in Riyadh on Friday.
According to the Saudi Press Agency (SPA), Al Khorayef met with a number of ministers from Zambia, who are the Minister of Foreign Affairs and International Cooperation, Stanley Kakubo, the Minister of Finance, Wastumbekem Mosoktwane, the Minister of Agriculture, Reuben Mtolo Phiri, and the Minister of Foreign Affairs and International Trade, Frederick Shava.
The meeting carried out by Al Khorayef was also with the Minister of Trade, Industry, and Competition of South Africa Ebrahim Patel, the Minister of Mines and Geology of Senegal Oumar Sarr, the Minister of Mines of the Democratic Republic of the Congo Antoinette N'Samba Kalambayi, and the Minister of Petroleum, Energy, and Minerals of Mauritania Al-Nani Ould Chrougha, SPA stated.
The meetings witnessed conducting partnerships between the Saudi and African companies, exchanging technical expertise, and discussing ways to benefit from the promising investment opportunities in the African continent.
These meetings come within the framework of Saudi Arabia's endeavor, through the summit, aimed at enhancing the industrial, mining and trade partnership with the African countries.
https://www.saudigazette.com.sa/article/637598/SAUDI-ARABIA/Saudi-minister-discuss-enhancing-cooperation-in-industry-mining-sectors-with-ministers-of-African-countries

Saudi Arabia's next act is supplying the world with EV batteries
The world's biggest oil producer is now also aiming to become a key hub for making batteries for electric vehicles, as Saudi authorities look for new ways to diversify the economy and develop a domestic auto industry.
Saudi Arabia is looking at investing in the production of EV batteries and manufacturing hydrogen-powered vehicles as the next step in its plans to build a nexus for carmaking in the Middle East, Khalid Al-Falih, the minister of investment, said in an interview with Bloomberg Television.
"What's next is the supply chain," Falih said Wednesday during the Bloomberg New Economy Forum in Singapore. Authorities "hope that EV batteries will be a key supply chain manufacturing opportunity."
Seven years into Crown Prince Mohammed bin Salman's program to wean the country off hydrocarbons, focus is increasing on manufacturing after scant progress in diversifying an economy that still relies on oil and its close derivatives — petrochemicals and plastics — for more than 90% of its exports.
Saudi efforts are now also zeroing in on renewable energy and mining minerals needed to develop battery chemicals. Saudi Arabia has already set a target for producing 500,000 electric vehicles by 2030.
https://www.mining.com/web/saudi-arabias-next-act-is-supplying-the-world-with-ev-batteries/